Everyone vs. everyone in sword fighting
Participants: As many as possible.
Required: A sword for each participant, for example from one of Liontouch's sword sets.
This game is simple: the last swordfighter standing wins. Choose your weapon, find your starting position, and let the battle begin. Hits must be made on the torso and must be made with the tip of the weapon in order for the opponent to be knocked down. If hit on the arm, it becomes unusable, and if hit on the leg, the player must hop until they are completely down or a new round starts. It is strictly forbidden to hit in the head.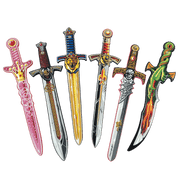 Sword Set
$60.00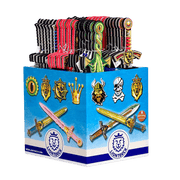 Sword Box w. 36 pcs.
$341.00